Springtime Update - New Critters at the Ranch!
Written by: Phillip Loughlin
For Immediate Release - 04/27/09
Spring came quickly in central California this year, and here at Native Hunt Enterprises, things are looking bright!
The critters are doing great, after the winter provided a late, but generous rainy season. The hills have greened up, the fields are looking healthy, and the springs are flowing. This translates into fat, healthy wildlife. It also looks like it may be another banner year for babies, so numbers will be increasing? which translates into more opportunities for the hunters!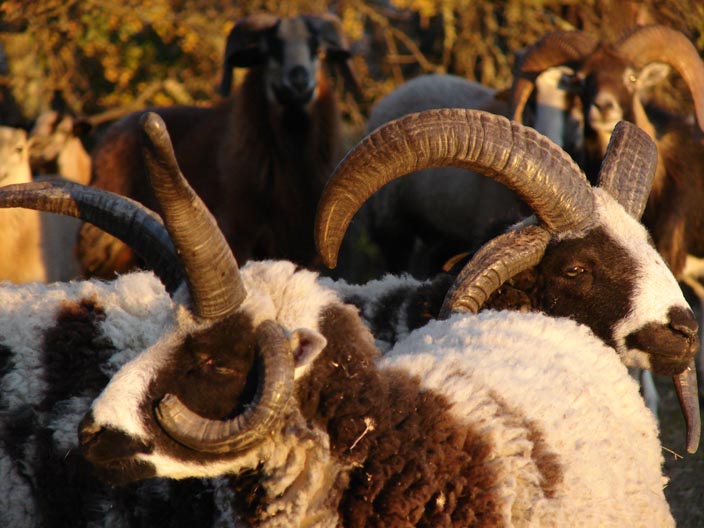 This year, visitors to the Jolon Ranch will see a new inhabitant roaming the hills. Last October, Native Hunt CEO, T. Michael Riddle, brought some Jacob's Sheep (Ovis Aries), also called "Four-Horn Sheep" to the ranch. These unique animals are already turning heads with their oddly-configured horns and thick wool.
The Four Horn sheep is an ancient breed, originating in either the Mediterranean or the Middle East. Some experts suggest that these were a common breed raised by the early shepherds in biblical times. That would make sense since their fleece is a beautiful, thick, piebald-colored wool.
For the hunter, the unusual horn configuration makes for a real trophy, guaranteed to take a special place in the game room or trophy wall. Each ram grows horns in a different configuration, so every one is unique. The meat can also be quite tasty, comparable to that of the Mouflon or Corsican sheep.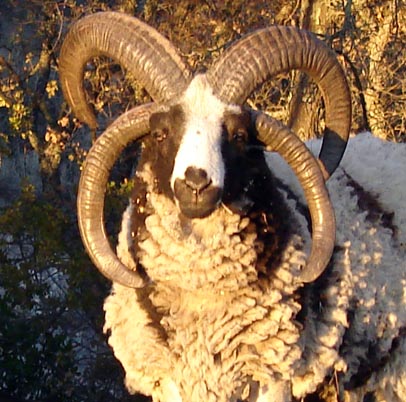 Contact the Native Hunt Enterprises office at
888-HUNT-321
(
888-486-8321
) for pricing on these, or any of the other great species we offer, and start planning your adventure now!