Priest Valley Ranch
Written by: T. Michael Riddle
For Immediate Release - 12/01/08
* Yer' at the end of the world out here aint' ya' (Timmy Meyers, a third generation Priest Valley resident)
* The awe and pristine beauty of this place is breathtaking (Ken Sheel), Native Hunt client)
* This is truly God's country up here (Richard Morgan, Native Hunt client turned friend)

These are just a few of the comments made by people upon their first viewing of the Priest Valley property!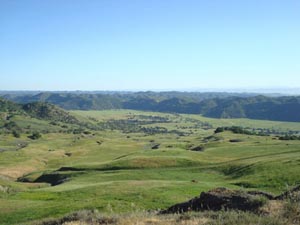 Snugly nestled at the base of the Mt. Diablo range, approximately 50 miles west of Coalinga and about 35 miles south/east of King City and in the very heart of California, lies the newly re-opened Native Hunt Enterprises property, Priest Valley Ranch.
Spanning two counties, Fresno and Monterey, this wild and untamed part of the American west previously was State owned up until it's purchase by N.H.E. Inc. over a decade ago.
Now a vast mixture of land locked public lands, leased property and grounds which are owned by N.H.E. Inc. We have transformed this simple piece of dirt into a heavenly stand of timbered hunting grounds.
The power lines stop 1 mile from the west and over 3 miles coming from the east and thus taking this hidden little gem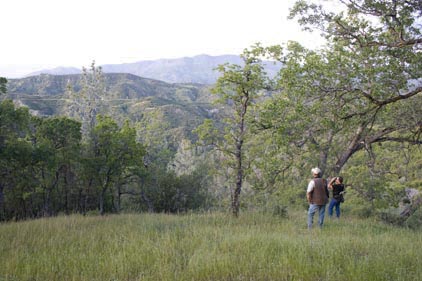 completely "Off Grid". Don't bring your cell phones because they wont be getting any signal out here! That is also what makes this cherished little slice of heaven even more of a secluded and sought after place for a weekend getaway for the wilderness deprived.

It has been 4 years since we have brought a single soul out here and the animals have really taken advantage of our absence by thriving and multiplying. Some of the larger Wild Boar can reach a whopping 500 lbs. and bristling with ample amounts of Ivory, they will challenge your fortitude with "Close Encounters Of The First Kind"!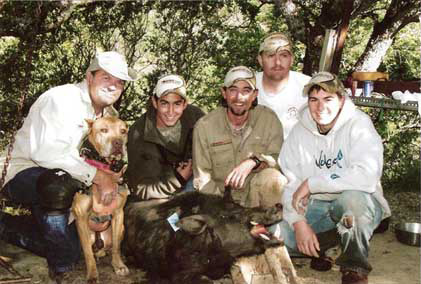 Also, sporting Mountain Quail and Rio Grande Turkey along with Ringed neck and Mourning Dove also Band Tailed Pigeon, the place will provide an upland gaming experience beyond comparison.
The Tule Elk and Black Tailed Deer flit around like willow 'o' wisp creatures of yesteryear while Golden and Bald Eagle watching can provide hours upon end of "Viewing Excitement"
Come visit us for a weekend or just a day's excursion and experience a little wilderness therapy out at Native Hunt!
Upcoming Events: Keep a lookout for an exciting addition to the ever growing activities here at Native Hunt. One such offering starting next year will be our "Tracking and Nature Awareness Classes". Let us teach you how to hunt-track and to become part of nature and your surroundings.
Stay tuned for more.